The best way to golf Frosty Valley is with a membership.  Not yet a member?
We also offer public course hours on Sundays and Thursdays.
A History
The Golf Club at Frosty Valley Resort(formerly Frosty Valley Country Club) was designed in 1961 by one of the most famous father-son golf course architectural teams, William and David Gordon.
The Gordons designed and built many courses together from 1953 to 1973 in Pennsylvania, Maryland, New York, Delaware and Connecticut. Prior to 1950 William Gordon honed his skills working and constructing golf courses for some of the biggest names in golf course architecture: William Flynn, Donald Ross, Willie Park Jr., and Devereux Emmet among others.  His son David, earned his B.S. degree in Agronomy from Penn State University, grew through the ranks of the William Gordon Co. and continued the family business after his father's death in 1974.  David subsequently passed away in 2017.
The Gordon's were one of the most prolific Mid-Atlantic regional golf course architects in the latter half of the 20th century. They designed several dozen golf courses, especially in and around their home state of Pennsylvania.  The duo served as architects and designers for prestigious Saucon Valley Country Club's Grace & Weyhill Courses.  The Gordon's golf courses were very much in the general style championed by Robert Trent Jones, calling for precision tee shots and approaches.  Bunkers usually flanked the line of play, though William Gordon famously detested bunkers that sat behind greens, believing the specter of a slick downhill pitch back to the hole was punishment enough for such a miss. Although tastes in golf course design have shifted back to a more classic paradigm in recent years, the Gordon's courses can be relied upon for solid, honey-to-goodness tests of golf that many golfers enjoy playing repeatedly.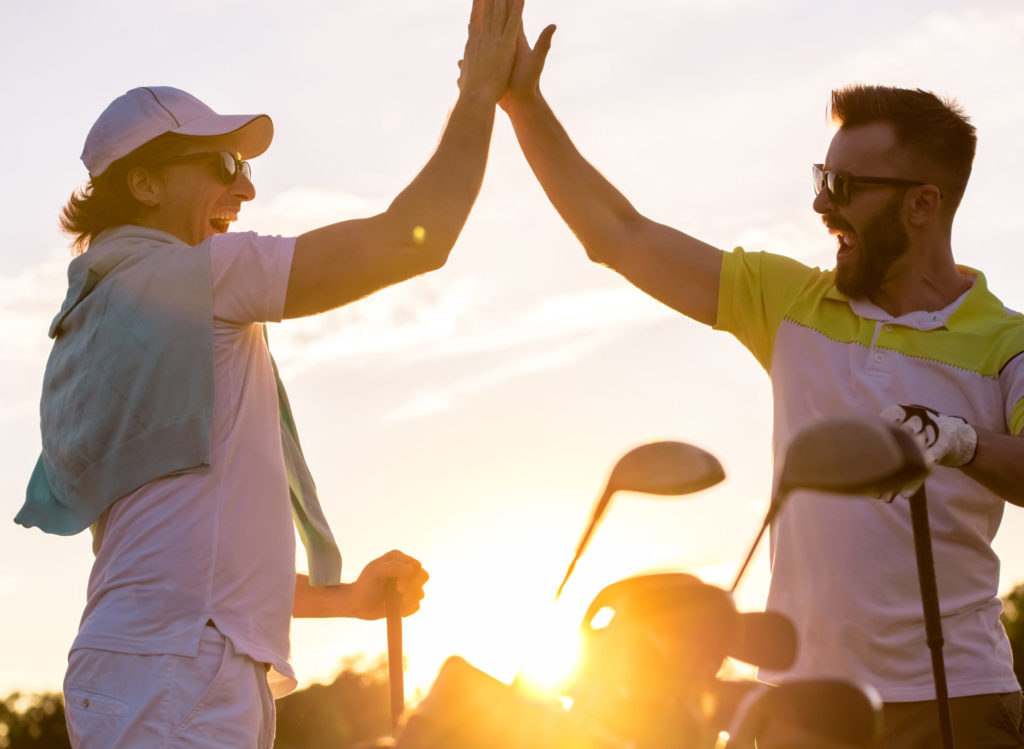 Expect a Challenge
When first playing Gordon's Frosty Valley design, be prepared for a unique challenge with more doglegs than expected (7) and greens contoured similar to a potato chip!  All their course designs have a similar design concept.  Gordon's design precludes players from blasting driver on every par 4, instead challenging the golfer to execute a shot to a specific distance thereby providing a clear short iron into a challenging green complex.  Failure to execute a tee shot correctly will require an excellent subsequent shot to have a chance at par.  Due to the doglegs and 180' course elevation change, the routing of holes increases the effective playing length by 150+ yards as annotated on the scorecard, choose your tee set accordingly.  Frosty Valley has 6 sets of tees that provide yardages for beginners and challenges scratch golfers alike.
Frosty Valley's greens are push up style causing unfamiliar players to typically come up short on approaches.  Our push up style greens yield challenging recovery shots, allowing golfers to use their imagination while testing their short game skills.  Players will encounter a variety of slopes and highly contoured green surfaces.  The green surfaces in peak season are superb (refer to "what they're saying" below), being compared to Philadelphia areas finest: Merion, Huntingdon Valley, Aronimink, Gulph Mills and World #1 Pine Valley!
Frosty Valley has long been known for its challenging green complexes and the Grounds Crew led by Superintendent Tom Height maintains them to the highest standards mother nature allows.  Many golfers desire to play Augusta National but realize it's a long shot at best.  Frosty Valley provides a hint of what Augusta must be like as Tom Height's career took him through Augusta National as an Assistance Superintendent for a few years.  In fact, do you recall the 2005 Masters when Tiger pitched to the top of #16 green, the Nike ball trickled down to the edge of the hole before toppling in to the roar of the crowd?  Guess who walk mowed the green 4 times that morning and used the roller 2 more times to yield the perfect tournament conditions?  Frosty's own Tom Height!  If Tom had not mowed/rolled one more time, the ball stays on the lip and history may have been different?  Tom and his crew are a close-knit group who take pride in presenting pristine playing conditions for members and guests.  Take note how they maintain mowing patterns throughout the course for no reason other than it's aesthetically pleasing.  Members appreciate their attention to detail.
Recent Improvements
The following recent in-house projects have all been performed to aid in the continued beautification and playability of the course:
380 feet of drainage in the rough and fairway area of #7 following the water line project (2018)
Entirely new tee on hole #8 (2019)
New greenside bunker and approach area on hole #7 (2019).
Pruning of 83 trees along entrance road and harvesting of 27 conifer trees between holes 3-6. Performed in conjunction with USGA Turf Advisory Service.  See 2008 report. (2019-20)
New forward tee on #17 (2021)
New back tee on #11 (2021)
Removal of seven large trees on the left side of # 2 fairway and construction of a new back tee on #2 (2021)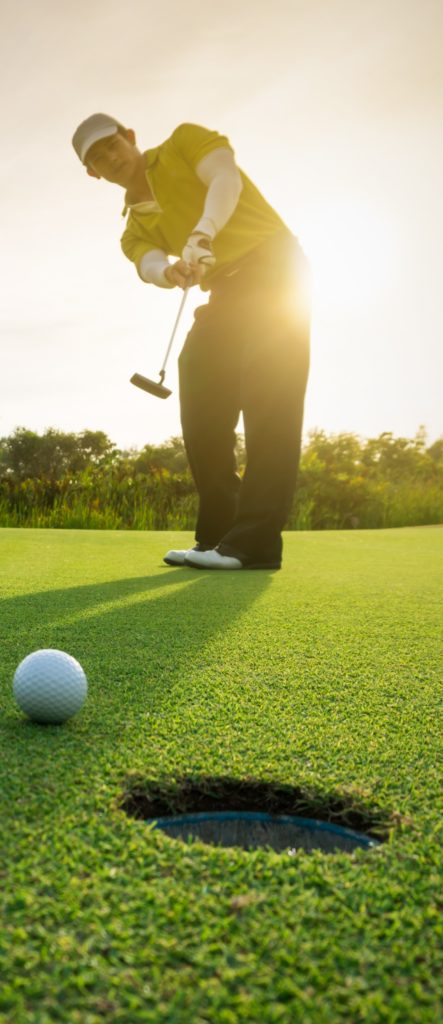 "Frosty Valley is a scenic golf course that will challenge your abilities, while testing all aspects of your game."
"The course layout¸ without question, is the best in Central Pennsylvania and the 18th hole is the best finishing hole in the state. I love the place or I wouldn't be here."
"I must let you know the golf course was really nice but it was the greens that really impressed. I have played in the Philadelphia area since the early 80's at Huntingdon Valley country Club and in many Golf Association of Philadelphia events held at the likes of Merion, Gulph Mills , Aronimink and world #1 Pine Valley in New Jersey and the greens at your course were as good if not better than every one of those venues. It was just astounding the consistent speed and consistency of the surface. Putts would roll exactly the same and break exactly the same over and over as each player in the scramble putted. Plus ,we rarely needed to tee up our balls in the fairway the lies were so good. Whatever you are doing please keep doing it! Because I cannot wait to come back and play it again!!!"
Frosty Valley is a private golf club which offers its members unlimited use of our course.   We also open our golf course up to the public at certain times during the week. Please book your tee time by calling our Pro Shop : 570-275-4700.
Public Golf Hours
Thursday : noon – dusk
Sunday : noon – dusk
Public Golf Pricing
$65 – 18 holes (includes golf cart)
Tee time is mandatory / Call the Golf Shop : (570) 275-4700
Guests are limited to one round per month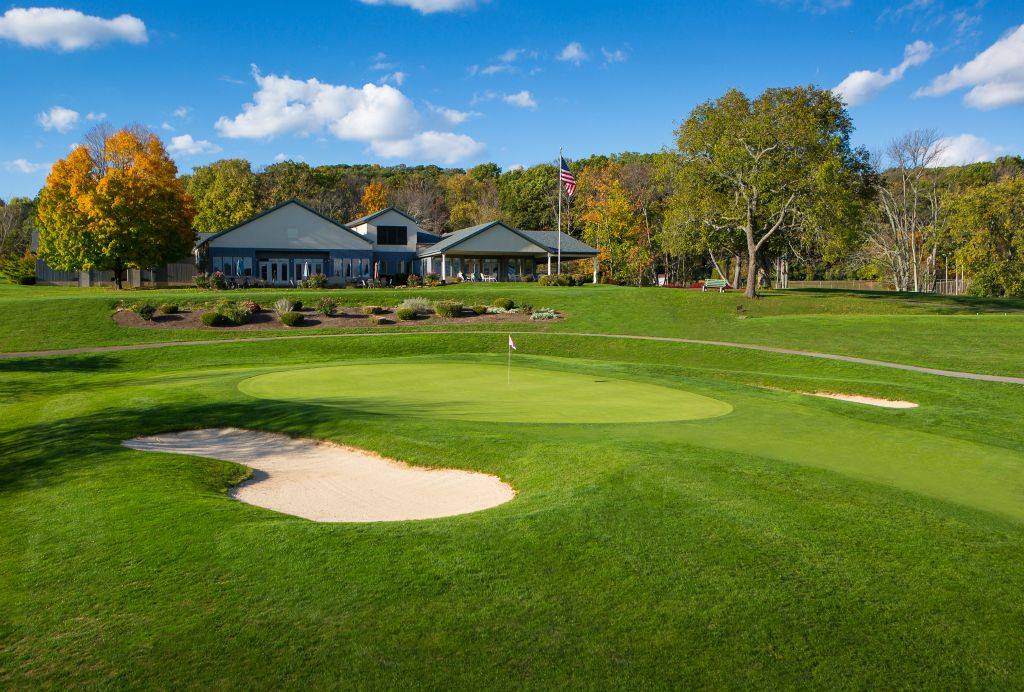 Pro Shop
Frosty Valley features a full pro shop on site.  Featuring top-of-the-line men's and women's apparel and equipment.  Find all the top brands such as Titleist, Srixon, Volvik, Footjoy and more. Our Pro Shop is open to members and non-members, and gift certificates are available.
Hours:
The Golf Shop is open 8:00am – 6:00pm, every day *weather permitting* 
Contact:
570-275-4700